Commerce Express Weekly Road Map:
September 5th, 2023
Keeping you informed on the latest news/insights in our industry.
Follow our socials for additional updates 

The brakes are slammed on a nationwide truck driver strike in Mexico—at least for the time being.
The Mexican Alliance of Carrier Organizations (AMOTAC) has agreed with federal officials to delay this labor-related action by three months after observing initiative from the Mexican government to attend to the group's labor concerns.

CVSA Inspections Lead to Finding Significant Violations of Hazmat Packages
During an announced special enforcement initiative that took place June 12th through the 16th, the Commercial Vehicle Safety Alliance found violations with more than three of every 10 hazmat packages that were inspected.  
A total of 37 law enforcement jurisdictions in the U.S. and in Canada, inspected 7,572 commercial motor vehicles that were hauling hazardous/dangerous goods. Of those 7,572 inspected, they found violations with 2,578 packages and 701 of those were out-of-service violations, per Transport Topics.  
The goal of the unannounced Road Blitz is to shed light on the importance of the programs, processes, and regulations that are associated with the correct and safe transportation of hazmat goods.  
U.S. Average for Diesel Fuel Continues to Rise
Last Tuesday, the U.S. average for diesel fuel rose again, this time 8.6 cents to $4.475.  
Since July 24th, the main fuel source for trucking has increased by 67 cents per gallon, according to the U.S. Energy Information Administration (EIA).  
How does the price of fuel impact shipper conditions?  
"Fuel is one of the most volatile components that can impact shipper conditions through its ability to move fuel surcharges and capacity around," says Todd Tranausky, VP of rail and intermodal at FTR Transportation Intelligence.  
He also mentions, "if fuel prices continue to rise, it will create less optimistic readings in the SCI in the months ahead."  
Note: SCI stands for the Shippers Conditions Index, which tracks changes in freight demand, freight rates, fleet capacity, and fuel prices. It is a report put together by FTR Transportation Intelligence.
Cargo Thefts Typically Rise Over Labor Day Weekend
The Labor Day Weekend has a higher risk of cargo theft than a regular non-holiday weekend.  
While Labor Day weekend has already passed, CargoNet examined theft trends round the last five Labor Day Holidays. Here's some highlights of their findings:  
Thefts were most common in Southern California, Dallas-Fort Worth, Chicago, Memphis, and Atlanta

 

Electronics, household goods, and food and beverages are typically the most popular commodities stolen

 

The average loss total in those last 5 years was $151,726 

 
Additionally, since November of last year, CargoNet has recorded over 600 shipment misdirection attacks or attempts.
What this means is attackers were impersonating a motor carrier to gain authorization to transport a shipment and then hire a motor carrier to deliver the shipment to an easily located area to steal.  
Did You Know: CSX Continues Service Recovery Post Hurricane Idalia
Latest updates, as of August 31st, from a CSX Customer Advisory:
Operations have been temporarily suspended along CSX's I-95 route through Georgia and South Carolina
Operations on the Bow Line are currently on hold
In Waycross, Florida, hump production on one of the five humps was temporarily halted for a period of time but has since resumed
The Manchester/Fitzgerald subdivision experienced a 16-hour outage but has since resumed
CSX says they continue to work effectively with their customers to "ensure safe service restorations as soon as possible."

Norfolk Southern Trains Experience Technology Outage
Norfolk Southern experienced a technology outage last Monday August 28th, though trains were back to operational by Monday evening.  
Norfolk Southern released a statement last Monday saying, "we expect the impact to our operations to last at least a couple of weeks."  
Furthermore, they are still investigating the incident but have no indication that it was a cybersecurity incident. 
BNSF is Deploying New Technology to Help Terminal Cargo Flow at Ports
BNSF Railway will be deploying a number of cameras and artificial intelligence to help reduce truck turn times, increase the number of trains unloaded per day and better track the location of containers.  
These cameras and A.I. will be launched at several of their terminals in the U.S.
Specifically, BNSF has put out fixed-pole cameras and cameras mounted on yard hostlers in its Alliance (Dallas-Fort Worth), Logistics Park Chicago, and Phoenix terminals this year, per the JOC.  
"We can save about 20 miles of hostler driving for every train that uses the technology, which takes the unloading time of each train down by 30 minutes," says Tom Williams, BNSF's Group Vice President of Consumer Products told the JOC in an interview.  
Weekly Rail Traffic Ending August 26

th

, 2023
U.S. weekly intermodal volume was 245,846 containers and trailers, down 7.7 percent

 

Motor vehicles and parts, petroleum and petroleum products, and non-metallic minerals all saw increases. While coal, grain, and miscellaneous carloads all saw decreases compared to the same time last year. 

 

For the first 34 weeks of this year, North American rail volume was 22,009,485 carloads and intermodal units – which is down 4.1 percent compared to last year.

 

Total U.S. weekly rail traffic was 472,525 carloads and intermodal units during the week of August 26

th

, 2023 – down nearly 6 percent (5.9 to be exact), per data from the AAR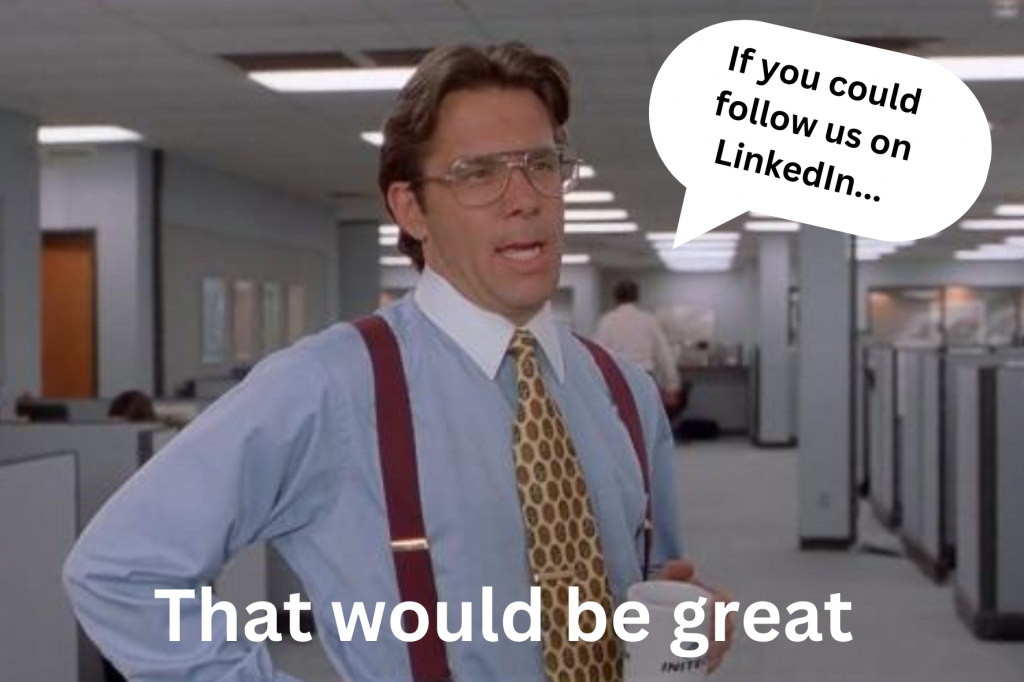 If you are enjoying our weekly newsletter, consider giving our LinkedIn a follow!
You'll be able to see our blog posts, market updates, breaking industry news, and more.