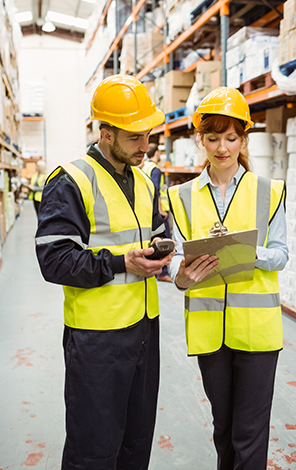 Transportation Management​
We have a proactive approach for customer satisfaction so our focus is on understanding your needs and expectations, managing the transportation from your point of view and providing visibility.
Transportation Management Services
Freight visibility and control
Pricing, cost-analysis and reporting
Order management
Strategic route planning
Freight bill pay and audit
Carrier procurement
24/7 freight tracking
Dispatch
Transloading is the process of transferring a shipment from one mode of transportation to another. It's employed when one mode cannot be used for the entire trip which is common in international shipping (from the truck trailer to the ocean container for example).
Overseas manufacturing operations are on the rise and because of this, so are ocean imports. When the cargo arrives at the port, it will need to be unloaded, palletized (if applicable) and then transferred to a domestic container for transport either directly to the customer's door or to the rail terminal for intermodal transport.
The benefits of transloading are reduction of cost, speed, and consolidation (particularly for truckload). Transloading can involve additional services such as labeling, kitting, and cargo inspection before it is delivered to its final destination.
Add an additional layer of protection by using freight blankets or padding to protect goods that are easily damaged. Blanket wrapping reduces the cost of packaging and eliminates packaging disposal issues after arrival.
Generally, blanket wrapped freight will require more attention while transporting. We also offer you loading and unloading plans involving additional laborers, liftgate vans, straps, pads, load bars, and decking to reduce the risk of damage to your freight.
Commonly Blanket Wrapped Freight
Computer Equipment
Medical Devices
Fine Art
Office Equipment
Furniture
Fitness Equipment
Appliances
Store Fixtures